The US government has distributed about 130 million economic impact payments to taxpayers in less than 30 days. The IRS anticipates sending more than 150 million payments as part of a massive coronavirus rescue package. The distribution has had some hiccups so for those still waiting or with other questions, here are a few answers:
The government can't logistically or physically make all the payments at once, so it's doing so in steps. 
For those with direct deposit information on file with the IRS, payments began going out on April 10. 
Payments started going out last week to Social Security beneficiaries, railroad retirees and veterans who aren't required to file a tax return; these will continue through May. 
Others who are not required to file tax returns, such as low-income individuals, were encouraged to file basic information on the IRS website. Without this information, the government cannot issue a payment. 
Anyone who is eligible but does not have direct deposit information on file will be mailed a check. Those began to go out in late April, but that process might take several months because of distribution limitations. 
All payments were prioritized in order from lowest income to highest income.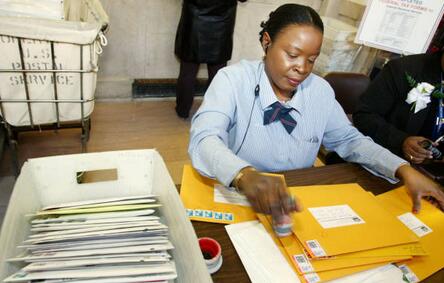 photo credit: Getty Images