Carl's Jr. to Sell CBD Burger at 1 Location on National Stoner Day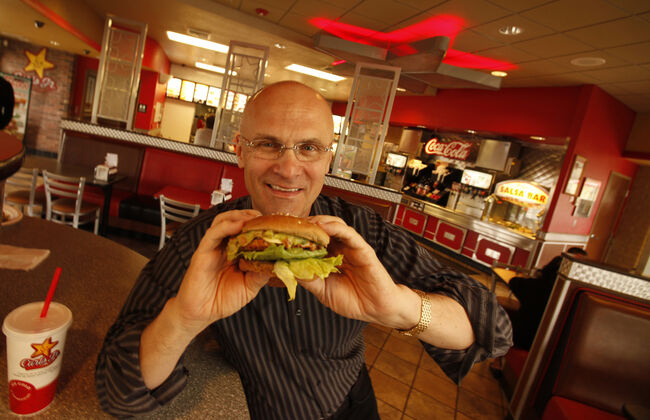 Carl's Jr announced today, that it would sell a burger featuring CBD-infused sauce on April 20 at one location in Denver, where marijuana is legal.
April 20 is regarded as a national holiday for stoners, while CBD is short for cannabidiol, a non-psychoactive hemp derivative. CNN reports that Carl's will use the sandwich, called Rocky Mountain High: CheeseBurger Delight, "to determine whether a CBD burger belongs on its permanent menu."
They've even taken it to the stoner extreme and priced it at, you guessed it, $4.20. The news of this has blown up Twitter, and the tweets are hilarious:
What's the point "Carl's Jr." CBD infused burger? Isn't the only reason to go to Carl's Jr. is when you get the munchies after smoking a dubby? @CarlsJr

— Alan (@ADM_TEXAN) April 17, 2019
Okay @carlsjr, can I get lots of extra #CBD sauce with that burger?
Carl's Jr. will test a CBD-infused burger https://t.co/Cqkf6DcPOr

— FunnyGuyKeith 🇺🇸 (@FunnyGuyKeith) April 17, 2019
This is such an oxymoron LOL "come clog your arteries with our burgers but the CBD in it will help with your stomach pain that this burger is causing" 🤣

— Nikki Walker 📻🌙🎶 (@NikkiWRadio) April 17, 2019
"Some studies suggest CBD can help treat inflammation, pain, anxiety and seizures."
Finally a burger that treats all the side effects of eating @CarlsJrhttps://t.co/06bLklp7Ev

— 💙💛💜💚fluff💚💜💛💙 (@BunnyCat000) April 17, 2019

Barry Allen
Want to know more about Barry Allen? Get their official bio, social pages & articles!
Read more