Is It OK to Reach Behind the Bar to Grab an Extra Straw, Napkin or Lime?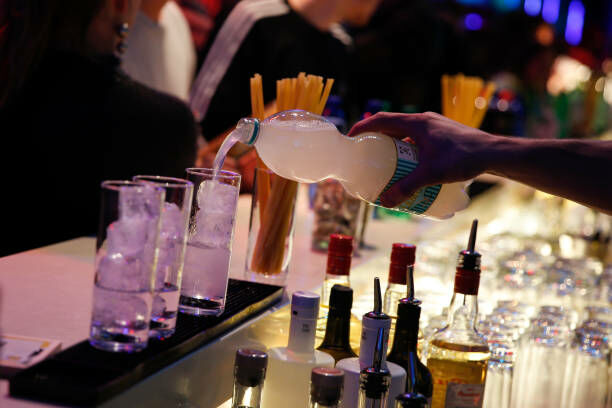 If you work in the bar business then you likely have your own opinion of this, and also see it everyday...patrons reaching for straws, napkins, or an extra lime. The question is if this should be allowed or not?
I'll admit, I've done it before and actually wondered if it's right or wrong to do. I've never grabbed a lemon or lime, but certainly a bar napkin or mini straw! That doesn't mean I was right to do so, especially after reading this article from The Takeout.
Rarely, writes the Takeout columnist known as The Salty Waitress. "If it's going to touch someone's mouth, hands off. That means you should never reach for the lime wedges, orange wedges, lemon twists, maraschino cherries, stuffed olives, herb garnishes, or straws behind the bar," she writes. "The gray area, though, includes non-mouth-touching stuff like coasters and napkins. Bartenders are usually okay with you helping yourself to one of these if you need it, but they'd really rather just get it for you. If you've spilled something, few bartenders would fault you for grabbing a couple cocktail napkins when time is of the essence."
Now that I've read this, I know for next time I guess. The mouth rule makes complete sense as that's totally gross! I will admit though...when I grabbed a straw, it was very carefully done so I didn't touch any other straws.
What's your take on this? Be sure and let us know if the comments below.

Barry Allen
Want to know more about Barry Allen? Get their official bio, social pages & articles!
Read more