Captain Marvel Movie Totally Deceiving To Me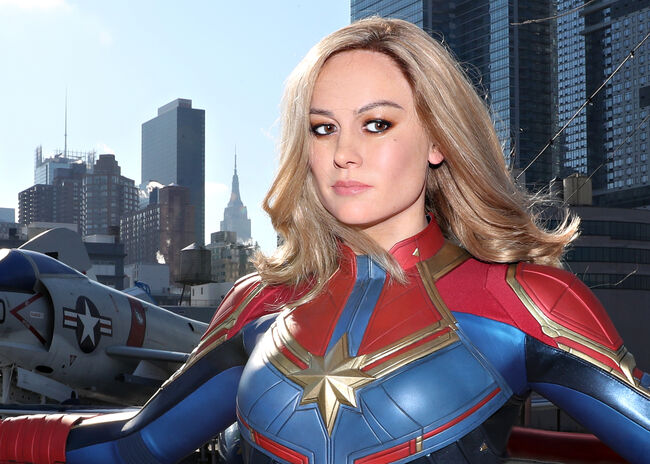 On Friday I went to go be the opening of Captain Marvel, and was completely deceived through 1/2 of the movie! Don't get me wrong, this was totally my fault as I didn't look very deep into what the movie was about.
My wife, son, and I decided last minute on Friday to go out in the afternoon and see a movie. I remembered that "Captain Marvel" was opening and thought we'd be stoked to see the new Marvel movie. We didn't look much into the movie details other than the show time in the afternoon. I even called it "Captain America" when we bought out tickets at the theater, because I totally thought it was another movie about Captain America! You can't tell me I was the only person in the world that got confused!!
It was a GREAT movie and done well, but because of my confusion I was unsure of where "Captain America" comes into the picture for the entire 1st half of it. I almost feel like I need a do-over. Once I realized that this movie takes place in the mid-90's (hence the tube computer monitors, Crown Victoria police cars, etc.) and Brie Larson, aka Carol Danvers, was a character that becomes "Captain Marvel", and this is actually a prequel to all the other Marvel movies...did I start to enjoy it with a clear head.
The movie is well worth seeing, and we even got one last cameo of Stan Lee (RIP Stan)! I just wish I'd have taken a few minutes to research what the movie was about. Maybe this blog post about it will help somebody get a clear understanding of what Captain Marvel is about.

Barry Allen
Want to know more about Barry Allen? Get their official bio, social pages & articles!
Read more