What You Need to Know About Daylight Saving (Not Savings)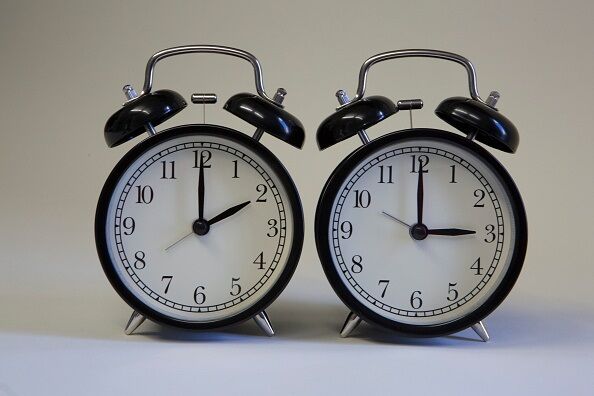 It's time to spring ahead! Daylight Saving Time begins the second Sunday of March for most of the United States. Here are 5 facts about daylight saving you may not have known:
The correct term is daylight "saving" (not savings) time. The incorrect term "daylight savings time" is commonly used, especially in Australia, Canada and the United States. It's also supposed to be lowercase, not uppercase, according to the Associated Press stylebook.
Daylight saving became a federal law in 1966, with passage of the Uniform Time Act. 
Only two states don't observe daylight saving time--Hawaii and Arizona. Parts of Indiana didn't observe daylight saving time until 2006, when it became a law statewide. Twenty-six states want to make DST year-round. 
Eight months of the year are in daylight time, and four months are in standard time.
During the energy crisis of the 1970s, Congress ordered states to go on year-round daylight saving time between January 1974 and April 1975.
If you are like me, you want the maximum amount of light in the day as possible. Who really likes it getting dark at 5pm anyway? If you get confused on setting the clock back or forward, just remember "spring ahead" and "fall back". So this coming Sunday at 2am, set your clock for 3am (spring forward). Yes, we lose an hour in the day but we gain sunlight! (Wikipedia)
Another thing to do as well...change your smoke detector batteries. It should done twice a year, so DST is perfect to do at the same time.

Barry Allen
Want to know more about Barry Allen? Get their official bio, social pages & articles!
Read more